Aukey LC-A3, 3 in 1 AirCore Wireless Charging Station Stand Charging Dock
Product Details
Brand:Aukey
Model no:AKY-3IN1-WIRLESCHDK-BLK
Product Type:Wireless Charging Dock
Warranty:24-Months
Wireless:Yes
Technology: Qi, Quick Charge 3.0
USB-C Input: 5V/3A, 9V/2A(Max)
Stand Wireless Output: 10W / 7.5W / 5W
Secondary Wireless Output: 5W
USB-A Output: 5V/1A
Standby: Blue
Charging: Green
Foreign-object-detection:Flashing Blue & Green
Dimensions: 19.3 x 9.3 x 13 cm
Weight: 270g
Product Description
The AUKEY wireless charger station Powered 3-in-1 Dock is an ideal wireless charger for those who are juggling an iPhone, AirPods or AirPods Pro and an Apple Watch
Charges 3 devices at once
Supports 7.5W fast charging for iPhones,10W wireless charging for Android phones.
A foreign-object-detection feature means it'll know when a phone isn't on it and shouldn't charge.
Rest your smartphone in both landscape and portrait orientations.
You don't have to deal with a Lightning cable or USB-C cable Apple Watch charging cable are not included in the set
Highlights
Wireless Recharging For 3 Apple Devices: Charge your iPhone, AirPods, and Apple Watch simultaneously on the same charging station.
Fewer Wires, More Versatility: Features Qi wireless fast-charging up to 10W and handy charging LEDs to show the exact charging status.
For Home, Bedroom, Office or Traveling: Great for entertainment lovers and productivity freaks alike. Keep multiple devices fully charged and never need to go hunting for a cable.
Safe, Convenient and Easy to Use: Simply place your device on one of the charging areas to begin charging. Includes a comprehensive suite of protections that ensure things never get too hot.
More versatile wireless chargers for those who want to juice up to three gadgets at once, including a phone, Apple Watch and AirPods
All other Qi-enabled devices charge at 5W.
Compatible with cases that are up to 3mm thick.
A safety technology feature : it won't overcharge your phone or overheat
Instructions
Not compatible with Apple Watch USB C Charging cable
Only works with Apple Watch USB A cable
Apple Watch charging cable & Wall Charger NOT Included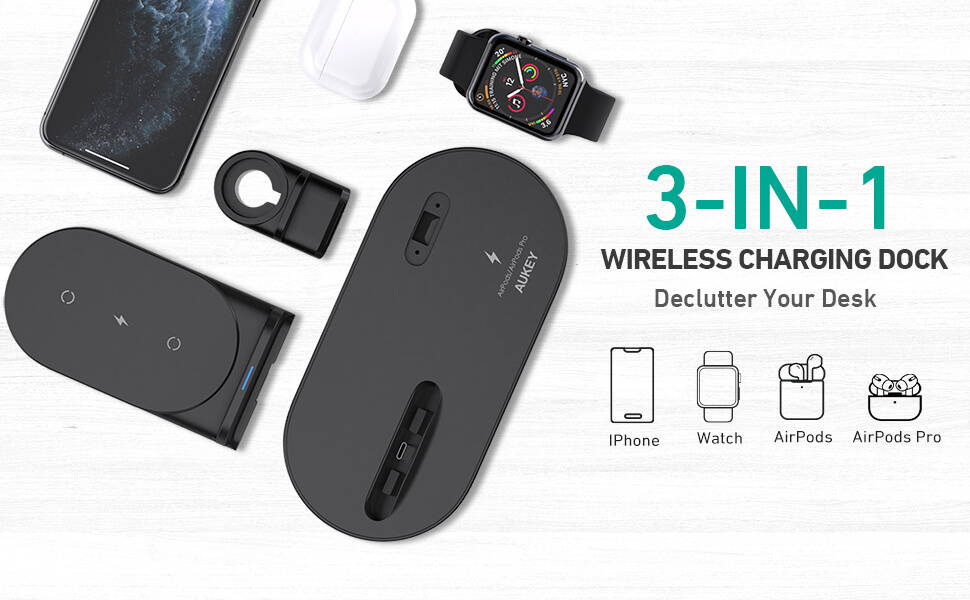 Fewer Wires, More Versatility
Features Qi wireless fast-charging up to 10W and handy charging LEDs to show the exact charging status. More versatile wireless chargers for those who want to juice up to three gadgets at once, including a phone, Apple Watch and AirPods.

Convenient and Future-Proof Charging
It's a lot more elegant to have small wireless charger around the house to top up your phone when needed. Simply place your device on one of the charging areas to begin charging.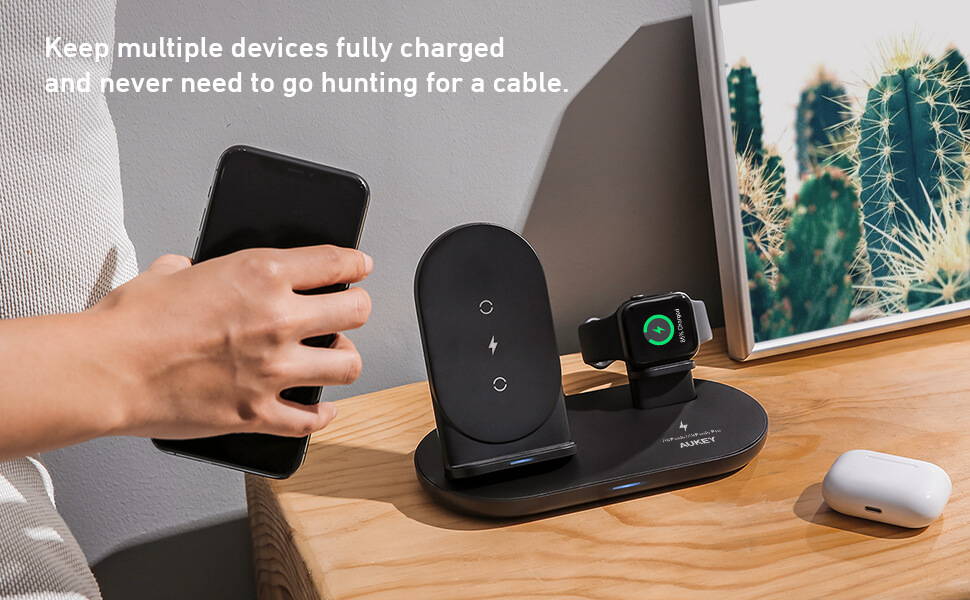 For Home, Bedroom, Office or Traveling
Great for entertainment lovers and productivity freaks alike. Keep multiple devices fully charged and never need to go hunting for a cable.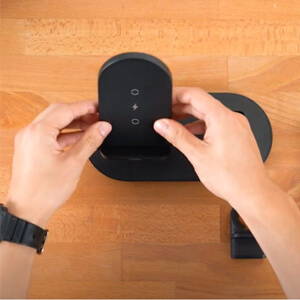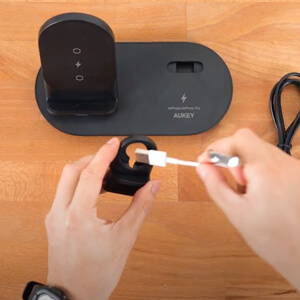 Safe, Convenient and Easy to Use. Includes a comprehensive suite of protections that ensure things never get too hot.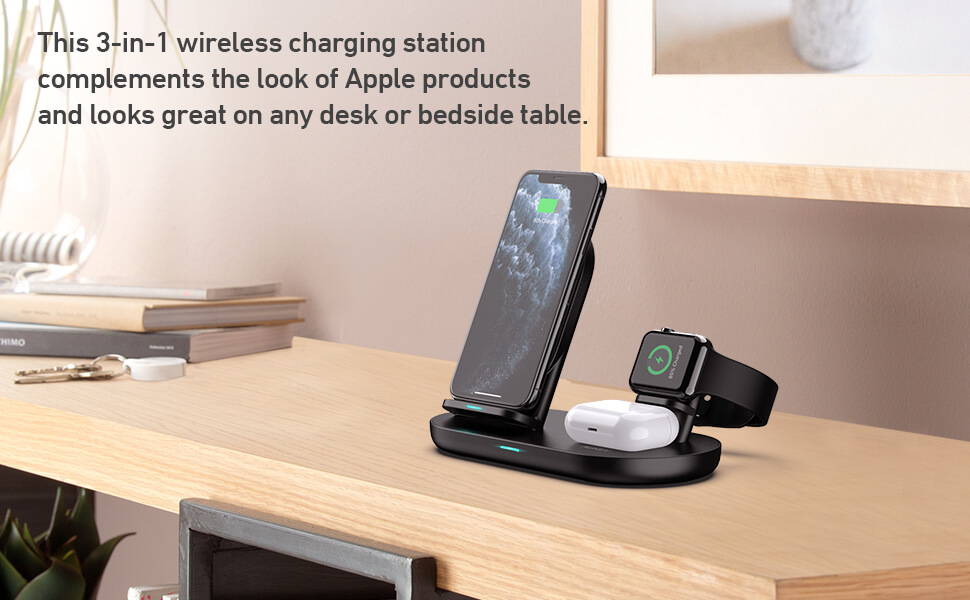 | | |
| --- | --- |
| Brand | Aukey |
| Price | BHD19.990 |
| Wallet Cash Back | BHD0.000 |