Specifications


Performance


Epilation discs:Ceramic discs
Epilation system:Patented epilation system
Epilator head:30 mm,Extra wide

Accessories


Pedi electric foot file:Yes
Body Massager:Yes
Body Exfoliation Brush:Yes
Bikini trimmer comb:Yes
Bikini trimmer head:Yes
Facial area cap:Yes
Delicate area cap:Yes
Massage cap:Yes
Skin stretcher cap:Yes
Pouch:Basic pouch
Cleaning brush:Yes

Ease of use


Wet and dry use:Yes
Opti-light:Yes
Cordless:Yes
Handle:Ergonomic

Features


Speed settings:2 settings

Power


Battery Type:Lithium-ion
Usage time:up to 40 minutes
Charging:Rechargeable
1.5 hour charging time
Quick charge:Yes

Technical specifications


Number of catching points:32
Number of discs:17
Voltage:15V/5.4W
Tweezing action speed 1:64000 per minute
Tweezing action speed 2:70400 per minute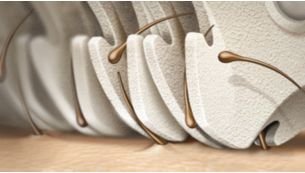 Epilation head of unique ceramic material for better grip
Our epilator head is unique in being made from a textured ceramic surface that gently extract even the finest hairs and those 4x shorter than wax. Now with faster disc rotation than ever before (2200RPM) for our fastest hair removal.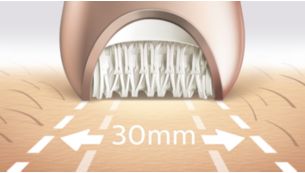 Extra wide epilator head
Extra wide epilator head covers more skin with every stroke for faster hair removal.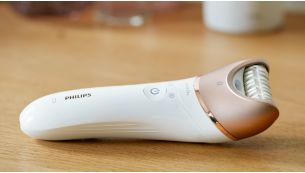 Award-winning design*
Award-winning design* for effortless hair removal
| | |
| --- | --- |
| Brand | PHILIPS |
| Price | BHD80.990 |
| Wallet Cash Back | BHD0.000 |