Product Details
Brand:Philips
Product Type:Bagless Vacuum Cleaners
Colour: Deep Black
Model Number:FC9732/61
Performance
Input power (max):2100W
Dust capacity:2L
Suction power:420W
Power control :Electronic on appliance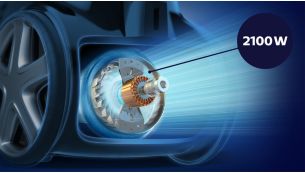 Powerful 2100W motor for high suction power
2100W motor generates up to 470W of extreme suction power for powerful performance and superior cleaning results.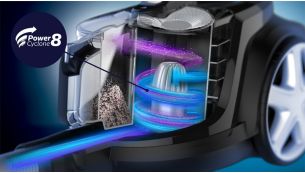 PowerCyclone 8 delivers extreme suction power for longer
PowerCyclone 8 technology features a powerful, swirling action to maximize air flow and activate extreme suction power. Super accelerated air flow in the cylindrical chamber efficiently separates dust from the air at >185km/h, ensuring stronger suction power for longer, for superior cleaning results.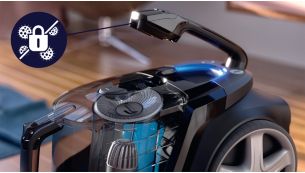 Allergy Lock traps dust inside for a high level of hygiene
Allergy Lock system uses a sensor to ensure dust container is fully sealed before operating, trapping dust and allergens inside for a clean and ultra hygienic environment.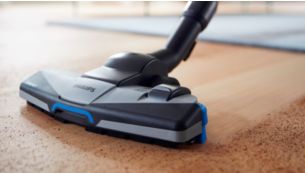 TriActive+ nozzle to deliver high performance on all floors
TriActive+ nozzle utilizes 3 cleaning actions in one go. It features a larger opening at the front to suck up larger debris while the specially designed soleplate removes dust from deep within carpets. Air channels and brushes on both sides of the nozzle pick up any dust and dirt alongside walls or furniture.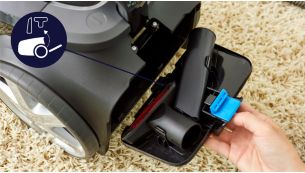 On board accessories: Conveniently stored, always at hand
Onboard accessories are stored conveniently inside the back compartment so they're always easy to access when you need them.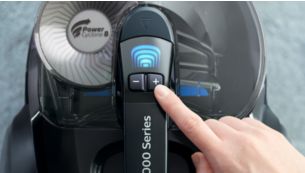 Digital power control function to adjust suction power
Digital power control function easily adjusts suction power for different cleaning tasks, from hard floors to soft furnishings, with the touch of a button.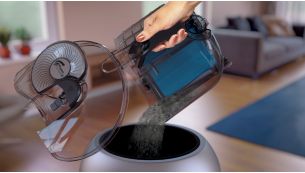 Dust container designed for hygienic emptying with one hand
Easy-to-empty dust container is designed for hygienic disposal with one hand to help minimize dust cloud.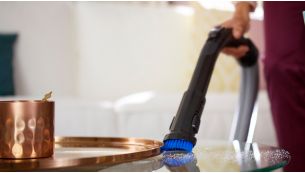 Soft brush integrated into handle, always ready to use
Dusting brush tool is built into the handle so it's always ready to use on furniture, flat surfaces and upholstery.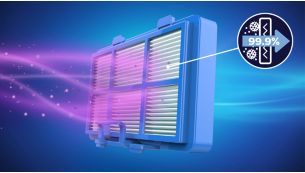 Allergy H13 filter system captures >99.9% of fine dust
Allergy H13 filter system catches >99.9% of fine dust particles - including pollen, pet hair and dustmites - ideal for allergy sufferers. Filtration level is equivalent to HEPA 13**.
| | |
| --- | --- |
| Price | BHD99.990 |
| Brand | PHILIPS |
| Wallet Cash Back | BHD0.000 |